---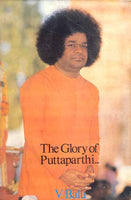 The glory of Puttaparthi is the glory of Bhagawan Sri Sathya Sai Baba, who though unfathomable, gives immense joy to millions round the globe. Puttaparthi, a remote village in the Anantapur District of Andhra Pradesh in S. India, is not only the sacred place of birth of Sri Baba but also the centre of his spiritual work.
In this book, the author has endeavoured to share with readers his discovery of several facets of Indian spirituality and religion, as expounded by Sri Baba; the myriad facets of Sri Baba's personality; Sri Baba's concern for youth; Sri Baba's views on several subjects and, most
important, Bhagawan Sri Sathya Sai Baba as the ideal man and the divine man, engaged in the mission of uplifting humanity.
Review(s)
About the Author(s)