---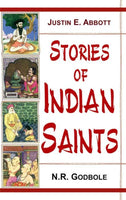 The present book is an English translation of Mahipati's Marathi poem Bhakta-Vijaya which records the legends of Indian saints, irrespective of their difference in caste, community, creed, language and place of origin.
Thus we have the record of different saints - Yayadeva, Jnanadeva, Namadeva, Ramananda, Tulasidasa, Kabir, Suradasa, Narsi Mehta and Guru Nanakadeva. A lot of information is available on Ekanath-the greatest scholar-philosopher-saint-poet-cum-social reformer and the towering personalities Tukaram and Ramadasa. It also records the miraculous and fascinating legends of several saints, how they spread the Bhakti cult, how they struggled against discrimination between man and man and how they tried to uproot the malpractices which prevailed in the name of Religion in those days.
In this weighty volume two parts are contained with Appendices of words, names and index for ready reference.
Review(s)
"Bhaktavijaya is a classic dealing mainly with the Maharashtra saints and also of a few others belonging to North India like Jayadeva and Kabira."-K. Chandrasekharan, Triveni, July-September 1986
"It is one of the most fascinating of religious story-books. It is said to be a translation of forty thousand lines of beautiful Marathi poetry." - Nirbhai Singh, The Journal of Religious Studies, Vol.XII, No.1, Spring, 1984
About the Author(s)