---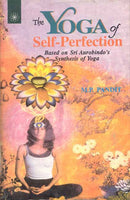 The book represents a unique contribution of Sri Aurobindo to the science of yoga, which has generally in the past set its goal as the dissolution of the powers of life and personality into the Transcendent. Whereas the traditional paths of works, knowledge and love all rely on a predominant
part of the personality to lead the seeker to the realization of the Divine Consciousness.
Review(s)
About the Author(s)
M.P. PANDIT is the author of more than 100 books on yoga and spirituality.
He is a world-recognised authority on yoga and an authoritative exponent of
Sri Aurobindo's yoga as well as the classical teachings of the Gita,
Upanishads, Veda and the Tantra.