---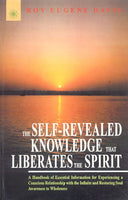 In this book the author presents a clear explanation of the soul's awakening through progressive stages of spiritual growth from ordinary, illusional states of awareness to mental illumination, spiritual enlightenment, and liberation of consciousness. The descriptions of philosophical principles will satisfy the rational mind and speak to the heart that aspires to direct perception of truth. Lifestyle routines and spiritual growth practices that nurture the unfoldment of innate soul
capacities are provided for the reader who is resolved to experience the life-enhancing and soul-redemptive results of focused commitment ot Self-discovery.
About the Author:
ROY EUGENE DAVIS is a direct, personal disciple of Paramahansa Yogananda
and a world-traveled teacher of meditation. He is the founder-director of
Center for Spiritual Awareness. He is the author of many bestselling books,
including A Master guide to Meditation.