---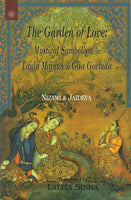 Epic love poems often share common thematic elements - love in union, love in separation, and love in reunion. This book investigates common threads and shared symbolism between the literary masterpieces The Story of Layla Majnun (written by Nizami in the Islamic Sufi tradition) and Gita Govinda (written by Jayadeva in the Hindu Bhaktic tradition).
Review(s)
"The comparison of the two texts is more than the sum of the two parts...[This book] offers a very pleasing blend of real scholarship and metaphysical insight. It is also an invitation to a richer spiritual life in which we might yet once again find the
About the Author(s)
Lalita Sinha served as Senior Lecturer in Comparative Literature and Comparative Religion at University Sains Malaysia for more than three decades. She currently lives in Penang, Malaysia.