---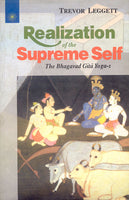 This book presents the Gita yoga in the light of explanations by Sankara.
The Gita can be misread, as Sankara says. It is not a gradual ascent to the
final devotion of the sould to a Lord high above. The whole basis of Gita
yoga is confirmation through experiments. not mere exhortion. This highly
significant book presents the Gita as a training manual for spiritual
practice.
Review(s)
About the Author(s)