---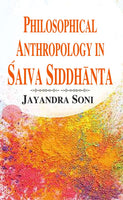 Saiva Siddhanta is a religio-philosophical system of Hinduism under the rubric of Saivism and Sivagrayogin (16th century) is one of its accredited representatives.  Although Sivagrayogin's profound contribution to the tradition is undisputed, not much, if any, special study has been done on what can be called its magnum opus, the Sivagrabhasya.
This work is a commentary to the Sivajnanabodham, perhaps one of the shortest religio-philosophical treatises, comprising only twelve two-line verses.  In drawing largely from the commentary this book attempts to present Saiva Siddhanta through Sivagrayogin's ideas, albeit concentrating on one specific central problem o the entire system, vis. 
The book puts into perspective the fundamental concepts and presuppositions of the Saiva Siddhanta tradition and develops its thematic study on the basis of a clear presentation of the terminology framework supporting Saiva Siddhanta philosophical anthropology.