---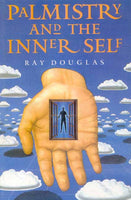 Palmistry and the Inner Self is a totally new look and a revealing examination of the ancient art of reading the hand.
Based on the sound experience of some forty years practising palmist and astrologer Ray Douglas shows how the palm is a window on the human soul itself.
As well as reinterpreting the traditional elements the book presents a great deal of newly discovered and previously unpublished material.
Review(s)
About the Author(s)