---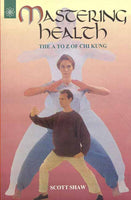 The Universal energy of Chi is available for all of us of use.
Mastering Health: The A to Z of Chi Kung teaches you step by step how to achieve physical, mental and spititual benefits of the ancient practice of Chi Kung.
Revitalize your immune system, calm your mind and increase your energy levels.
Through the ancient techniques for modern wellness, bring your mind and body in harmony.
Review(s)
About the Author(s)