---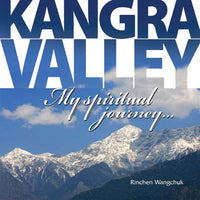 The Kangra Valley in the state of Himachal Pradesh, India, is one of the most fascinating travel destinations in the region, both for its spiritual sites as well as the spellbinding landscape. With a geographical area of 5,739 kilometers, the altitude ranges from 427 to 6,401 meters above sea level the lowest being in the plains bordering Gurdaspur district of Punjab in the west and Una and Hamirpur districts of Himachal Pradesh to the south while the highest lies amidst the Dhauladhar mountain range which forms the border with Chamba and Kullu districts. The land here is equally diverse in its soils, physiography, land use patterns and cropping systems.
This amazing landscape is home to many religions, most notably Tibetan Buddhism and Hinduism, Christianity and Sikhism. Much like other regions in the Himalayas, this convergence of spirituality has given rise to a special culture, which can be seen in the day-to-day activities of the communities living here. Its given a sense of harmony and strength in the region for thousands of years and it resonates all across Kangra Valley.
Youêve got to see it to believe it; an unforgettable experience which this book has tried to reveal as much as possible, Enjoy the ride!
Review(s)
About the Author(s)
Rinchen Wangchuk is an avid photographer, who loves to travel and write inspiring stories from his various trips. This project has been a culmination of a similar journey and his first ever book to be published.
More than just a story, this books ultimate aim is to promote the region of Kangra valley as an amazing cultural and travel destination for all those who love the great outdoors.