---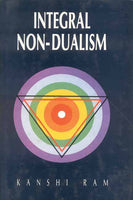 Vijnanabhiksu, the author of Vijnanamrtabhasya, an independent commentary on Badarayana's rahmasutras, conceived a system in which both the world and the individual selves also enjoyed the status of reality and which accorded due importance to both knowledge and action as means to
liberation. He believed that it is the philosophy of the unreality of the world which was responsible for man's alienation from his environment and in order to help him overcome the alienation a more meaningful relationship of man with his surroundings and fellow-beings was needed. This is precisely the reason why Vijnanabhiksu took up cudgels against the advocated of Maya and expounded a system in which the world has been accepted as a real transformation of Prakrti, the power of the Absolute, and which thus has no place for Maya in the sense in which it has in the philosophy of Advaita.
Vijnanabhiksu's system is a peculiar blend of knowledge, yoga and bhakti. Probably it was the need of the times and it is for this reason that he combined both the non-dualistic idealism of Samkara and the realistic idealism of Samkhya with the prevailing cult of devotion. It is his zeal for syncretism that he has welded various philosophical trends of Samkhya, Yoga, Vedanta, Puranas, etc. into his system of Integral Non-dualism.
Review(s)
About the Author(s)
Kanshi Ram taught Sanskrit at Hans Raj College, University of Delhi for 36 years and retired as Associate Professor in 2007. Besides contributing several research papers on different aspects of Indian Philosophy, he has published the following works: Integral Non-dualism: A Critical Exposition of Vijnanabhiksu's system of Philosophy (MLBD, 1995), Unadisutras in the Sanskrit Grammatical Tradition (Shivalik Prakashan, 2001), the annotated Hindi translation of Tarkasangraha with the Trakasangrahadipika of Annambhatta (MLBD, 2007) and a detailed three-volume commentary in English on the Laghusiddhantakaumudi of Varadaraja (MLBD, 2010-12). The Indian council of Philosophical Research recommended his name to translate the Nyayaratnadipavali of Anandanubhava. He started working on the present project "An annotated translation of Nyayaratnadipavali of Anandanubhava" in 2009 and finally submitted the manuscript to the Indian Council of Philosophical Research in December, 2013.