---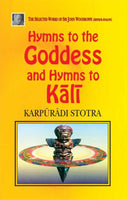 The hymns to the Devi in this volume (introduced by a stotra to Her Spouse, the Kalabhairava) are taken from the Tantra, Purana, Mahabharata, and Sankaracarya, who was "the incarnation of devotion" (bhaktavatara) as well as a great philosopher; a fact which is sometimes ignored by those who do not wish to be reminded that he, whose speculative genius they extol, was also the protagonist of the so-called "idolatrous Hinduism." As his great example amongst many others of differing race and creed tell us, it is not, from the view of religion, the mark of discernment (even though it be the mode) to neglect or disparage the ritual practice which all orthodoxies have prescribed for their adherents.
Of the Hymns now published, those from the Mahabharata and Candi have already been translated; Adyakalisvarupastotra has also been previously published as part of a rendering of the Mahanirvana Tantra. It is necessary to study the Hindu commentators and to seek the oral aid of those who possess the traditional interpretation of the Sastra. Without this and an understanding of what Hindu worship is and means, absurd mistakes are likely to be made. The author has therefore availed himself of the Commentaries of Nilakantha on the Mahabharata, of Gopala Chakravarti and Nagogi
Bhatta on Candi, and of Nilakantha on the Devibhagavata.