---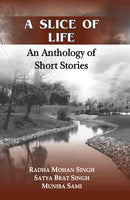 The present anthology of stories has been prepared for students at the tertiary and undergraduate levels. The anthology introduces to the reader some of the best short stories written by famous authors of recent times. These stories are representative of the fine art of story writing and the different teachniques adopted by the masters of story-telling. They bring out the morals and values that are held in high esteem by all.
The stories have been especially designed to suit the needs of students for whom English is a second language. Brief biographies of the authors, a comprehensive glossary have been added as study aids. We are confident that teachers will enjoy teaching the fascinating stories here and students will enjoy and appreciate the works of our best writers.
We will consider our efforts amply rewarded if the present work conveys the message embedded in these priceless reflections of the human mind.
Review(s)
About the Author(s)