---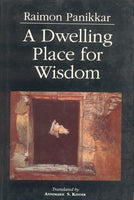 Theologians, Brahmans, philosophers, mandarins, priests, and doctors have all claimed to rule over wisdom and to hold the keys to a special entry gate to wisdom's dwelling place. But wisdom is not an objective only for these select few. It is our universe, our world, our Mother Earth. It is a true homestead where we can settle down and be ourselves. Where we can have a human relationship with things. It is the art and knowledge of life, and it has a dwelling place both in the human heart and in the entire earth. World-renowned philosopher of religion Raimon Panikkar sees wisdom as all the above and as a source of happiness and joy--a dwelling place where people are blessed. In his book he discusses four major issues: an existential feminine approach to life and knowledge, a catholic and less fragmented anthropology, a recovery of the most ancient meaning of philosophy, and how to preserve one's own identity without being shallow, indifferent or exclusive. He provides a distinctive practical resource for individuals wanting to experience wisdom.
Review(s)
This is quite an unusual book... It reflects the well-known versatile character of the author's genius. R.N.D. ANNALS (B.O.R. INSTITUTE)
About the Author(s)
RAIMON PANIKKAR was ordained as a Catholic priest and is Professor Emeritus of Religious Studies at the University of California, Santa Barbara. At present he lives in the mountains of Catalunya trying to learn the wisdom of life.