---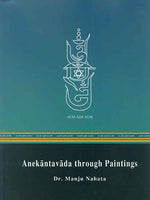 A thought that comes on a person's mind and is externalised into speech or utterance it stays there in the form or shape of an image as a picture. This image or picture is rather unsubstantial as long as it stays in the depth of the mind. As it gradually surfaces and resurfaces it is, then, externalised and concretised in some recognisable form, as speech. Thus, it logically follows, 'imaging' precedes 'materialising' or 'externalising' or 'objectifying'. It is the quality of the mind that should be regarded as a mark of excellence when the image is transferred into 'speech'. So image making is a common feature with us and in this sense we are all artists. Now, mere objectifying is not the whole truth. A true artist must bring his understanding of the subject matter into an accountable way and add to it the colour of imagination. This capability, generally speaking, is an essential mark of a true artist, so much so that he, as an artist, develops the power to make the intelligent viewers happy. In fact, painting like love and music, has the power to make man happy. It is the interaction, between the painter and the viewer, that is the highest reward a painter can think of.
When it comes to considering the interaction among thought, language and painting. We should at once take note of the fact that in terms of the Jain philosophy the process of thinking is known as anekanta-drsti and that the manner and way of definitively expressing it through a comprehensible medium is generally called syadvada. in terms of anekantavada, every phenomenon contains duality in it, so painting as a form of fine art cannot escape this duality or, for that matter, the concept of non-absolutism. A painter, who for instance, is engaged in giving shape to an abstract idea or even a concrete matter, must also show the duality inherent in it, if he is to give it a touch of inclusive completeness. (The ultimate truth with which he is concerned through the medium of painting can be arrived at through the stepping-stones of duality that must remain implicit in his subject matter.)
Review(s)
About the Author(s)
Dr. Manju Nahata hails from, Sardarshahar a small town in Rajasthan. A multi-dimensional personality, a scholar of distinction, she has won several awards and recognitions including Brahmi Kala Puraskar, Mrinal Kanti Award, Jain Vidya, Pratibha puraskar and Shravika Gaurav Sambodhan etc.. She has participated in many group and solo exhibitions. Having completed her Ph.D. in "Chitron MeinAnekanta Darshan" from Jain Vishwa Bharti (Deemed University), Ladnun, Rajasthan.
She meticulously fuses her knowledge of Jainism and art in her scholarly and artistic pursuits. As a special endeavour she has painted approximately 1000 Jain manuscripts written by jain monks and nuns. The highlight of her career was the completion of her 4' x 56' long mural in Indian style of painting with earth colours on the life of her spiritual guide Ganadhipati Tulsi.