---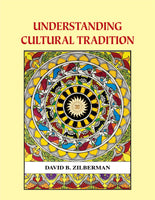 Sale
This book is unusual in many respects. It was written by a prolific author whose tragic untimely death did not allow him to finish many other undertakings. Zilberman's legacy still awaits its true discovery and this book is the third installment to it after The Birth of Meaning in Hindu Thought (Kluwer, 1988) and Analogy in Indian and Western Philosophical Thought (Springer, 2006). Zilberman's treatment of cultural tradition is unique in its approach, scope and universality for Western philosophical thought. Such applications as linguistics, logic and social analysis, historical and anthropological research, Indology, and all Hindu and Buddhist studies are an integral part of Zilberman's book. A prophetic leap to largely uncharted territories, this book could be of considerable interest for experts and novices in the field of cultural tradition alike.
About the Author:
David B. Zilberman (1938—1977) was a Russian-American philosopher and sociologist, scholar of Indian philosophy and culture.
Since 1973, David Zilberman lived in the United States. In 1973 Zilberman was a Visiting Assistant Professor in the Department of Anthropology at Hunter College, New York. In 1974 Zilberman accepted a position as Post-doctoral Fellow with the Committee on South Asian Studies at the University of Chicago. For the last two years of his life Zilberman taught at Brandeis University in Waltham, Massachusetts, first in the Department of Anthropology, and later in the Department of Philosophy and History of Ideas. Zilberman taught a variety of courses in Indian and Western philosophy, and related disciplines.
David Zilberman died on July 1977 in a car-bicycle collision while returning home from his last seminar with his students at Brandeis.
It seems most appropriate to introduce Zilberman to the reader, in both a professional and personal way, by using his own words.