---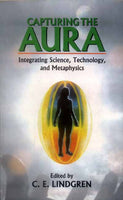 The aura has been given many names over the centuries-chi'i, prana, karnaeem, and Illiaster. In fact, it has been documented for over 5,000 years. Astral lights alluded to by ancient Eastern Indians, Chinese and Jewish mystics are attributed to a universal energy permeating all matter. The aura was described in early esoteric writings and later in those of the Rosicrucians, Zen Buddhists, Christian mystics-even in the oral traditions of the American Indians. Now, Capturing the Aura brings the science, technology and metaphysics of auric investigation into a concise and readable book for the 21st century-a century that will see continuing integration of science and metaphysics into the MetaScience of the future.
Review(s)
"Auras are like a signature, each as individual as the person they surround." -Gina Allan Healer and author of Gifts of Spirit
"This book gives clear, safe, and practical guidance for exploring the riches in our psychic world, and provides a great cont
About the Author(s)
Dr. C. E. Lindgren, is currently professor of History at American Military University. Lindgren teaches graduate and undergraduate courses on medieval religious military orders, ancient/ medieval military history, Vietnamese history and medieval educational history. He also serves as president of the Institute for Historical Research (1981). He took graduate courses in psychology and parapsychology at the Univ. of Mississippi in the 1970s.