---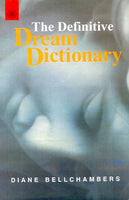 The Definitive Dream Dictionary is the ultimate reference tool to help you unlock the meanings of your dreams. The contemporary self-teaching guide empowers you, the dreamer, to ask the right questions and shows you how to link dream meanings to events taking place in your life.
Discover how to:
1.Ask yourself the right questions to trigger a solution in your dream
2. Analyse and understand your dreams
3. Decipher your personal dream symbols
4. Compile your own dream jorunal and chart your dreams
With more than 1700 symbols organised into commonsense chapters and an easy reference index.
Review(s)
About the Author(s)